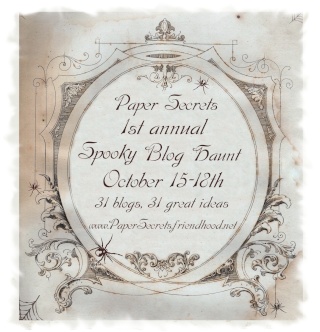 Welcome to your
4th stop
on the
Paper Secrets
Spooky Blog Haunt.
I made this Halloween Homecoming Mum (inspired by
Kimbo on ScrapGal
) to decorate my Cinderella pumpkin, now she's all ready for the ball!
I also made this spooky silly page. I used an eye dropper to apply the Raven Glimmer Mist, then blew on it with a straw to make that creepy effect. I edited the photo on
Picnik
to turn the cute little girls (my niece & her cousin) into Little Ghouls. For the
Paper Secrets Technique Challenge
!
Not so scary in this page, but still in the Halloween spirit. Those same little girls proudly show off their pumpkins. For the
Paper Secrets October Sketch Challenge
.
Remember to leave a comment on all 31 blog posts for your chance to win 1 of the 3 treats Paper Secrets is giving away.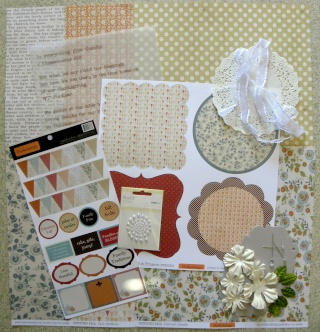 If you are or become a follower of my blog & leave your comment, you will also be entered to win this assortment of Halloween scrappy goodies from me!
Your next stop will be Julie R's blog.
In case you get lost, you can find a complete blog list here...
http://papersecrets.friendhood.net/blog-candy-blog-hops-f5/2010-paper-secrets-spooky-blog-haunt-oct-15-18th-t1014.htm
Happy Halloween! :)
~Kimmy