Monday Jaz showed me around London. She's full of interesting trivia about London, seeing as she grew up here. Her flat is pretty much smack dab in the middle of everything!
We took the bug up to Abbey Rd. where the Beatles did their famous album cover in the crosswalk (zebra crossing if you are a Brit) and the studio where tons of wonderful music has been recorded- yes, even Josh has recorded there!! We signed the wall ( as is tradition) and sort of recreated that famous photo...it was more like me flying across the crossing, as the street was very busy!
Got back on the bus and got off at Oxford Circus, where we had art for lunch... beautiful sandwiches and a berry tart to die for! We walked through Carnaby Street where all the girls used to show off their miniskirts and gogo boots in the 60s. Trekked through HydePark and sat in some deck chairs by the lake giggling about the blokes in a boat in front of us. We continued through the park, stopping at the Princess Di fountain where Jaz checked something of her list of 50 things to do before her next birthday, jumping into a fountain. We continued on through the park and stopped in some creepy art museum. Then went onwardsto the Prince Albert Memorial which is stunning in the sunshine with all the gilding. Then I squeed my face off as I was at the site of CHESS 2008...Royal Albert Hall. Lovely building! I caressed it. We had a lovely dinner in the posh restutant inside with Jaz's 2 lovely friends: Kat and Kate. I had lamb and a chocolate tart that was perfection. We dashed downstairs just in time for the show to begin. Got to our awesome seats... oggled Jaz's Chess seat which was literally ON the stage (jealous much!?) and the show started right away. John Barrowman was lovely. Completely hilarious. I especially liked the 'Scottish Musical' bit (it's probably on youtube) with the hot dancers in leather kilts. (I though of you Lou!!) After the show we grabbed a taxi back to the Jaz flat and caused mayhem on __grobs.
sandwich art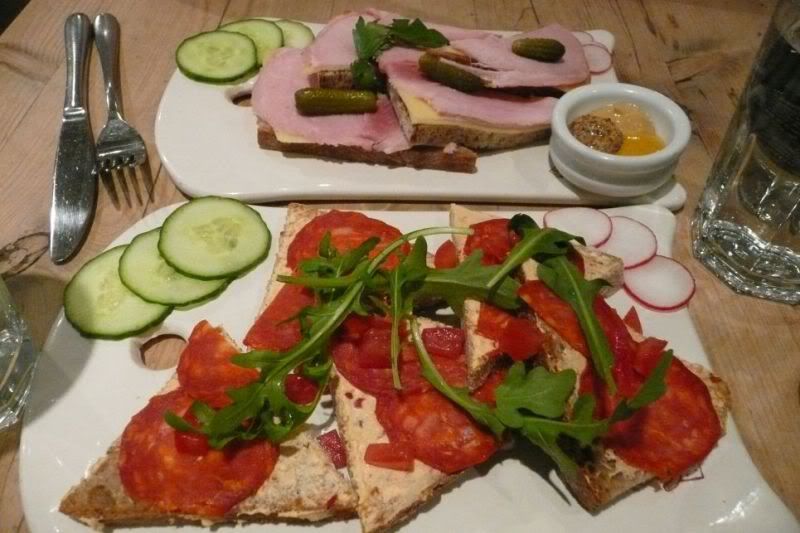 the only phone box in London that does not smell of wee. It's behind the RAH.
yummy tart- heavenly.
caressing the door at RAH.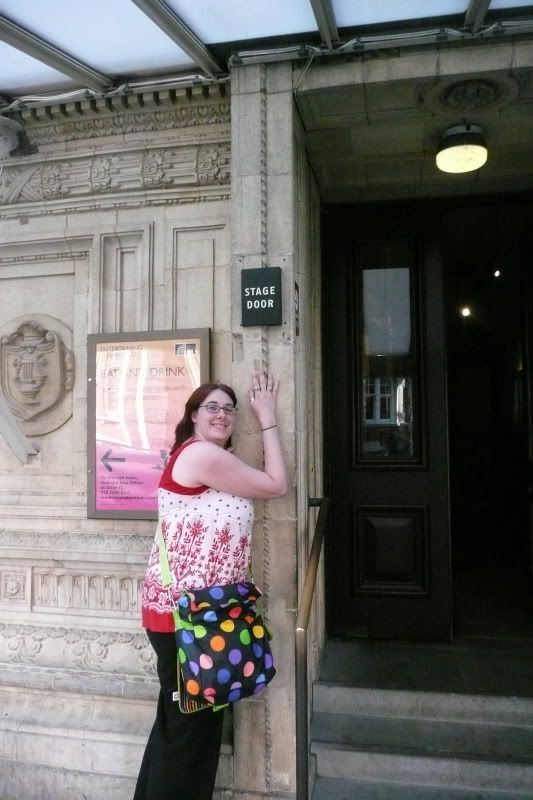 How excited am I to be here?? (Royal Albert Hall)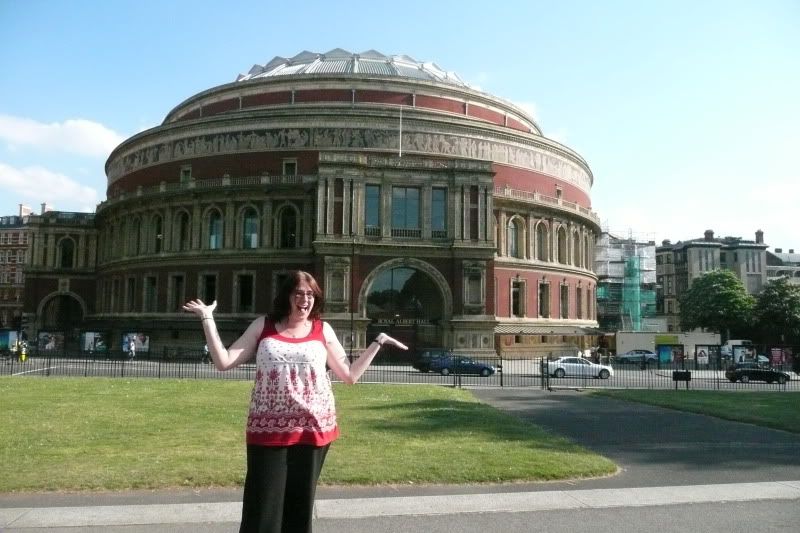 doing The Beatles thing.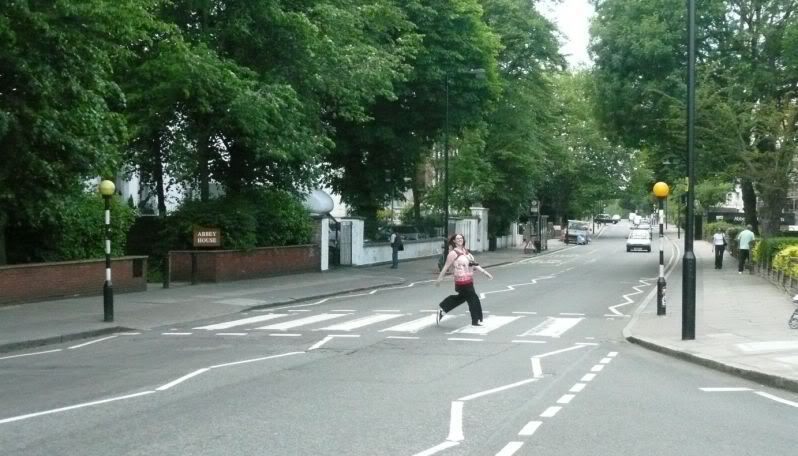 wall signage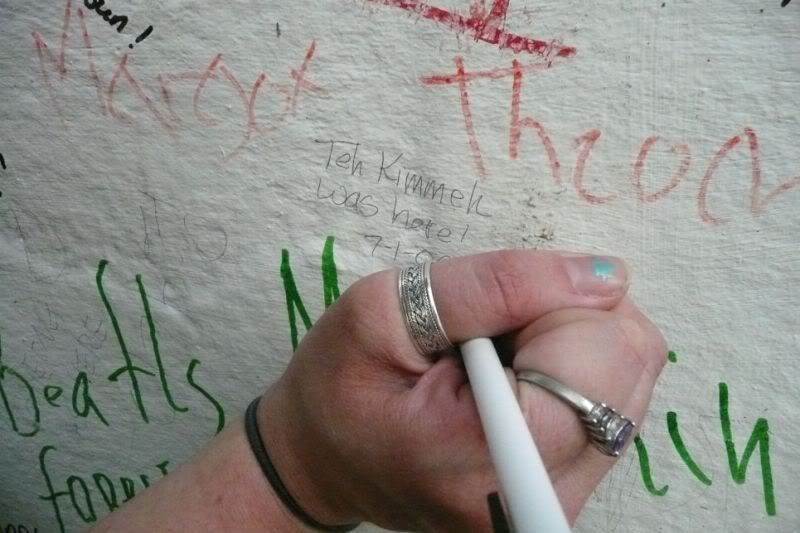 Deck chairs by the lake in Hyde Park
2 blokes in a boat... the name of our future pub.
More to come from yesterday's adventures... we rode on the Big Bus Tour all over London in the top of an open air double decker bus. It was great fun and I think I saw all the big London landmarks!