Jaz took this one of my cons with Big Ben (she also took most of the pics in the Abbey Rd post- except the last 2). Big Ben is the BELL inside the clock tower...NOT the name of the tower. We did get to hear it chime, and the bells at Westminster too. Which was lovely.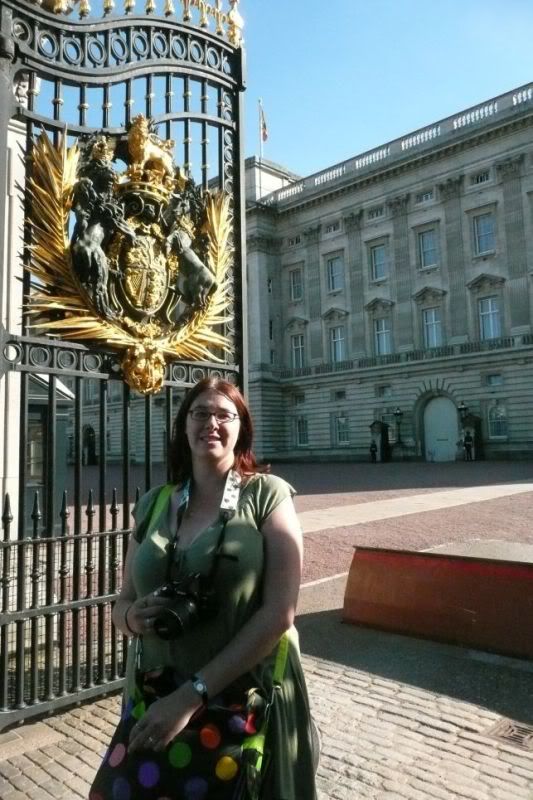 Me at The Queen's place. She was home, there were lots of policemen & guards with big guns about... and her flag was flying. Jaz took this one too.
Victoria Tower at Parliament... from the top of a moving bus.
Dear Sherry & Jen... the Tardis landed here!!! Lambeth Palace.
Prince Albert Memorial outside RAH.
Jaz in the Diana fountain.
Carnaby Street.
Tower Bridge.
St. Paul's and one of the original buses...not many of them around anymore.
Lion statue near the London Eye.
Big Ben through the London Eye at sunset.